Flute Lessons – Experienced Music Teacher
Quality Private Flute Lessons MA, NH – Beginning, Intermediate & Advanced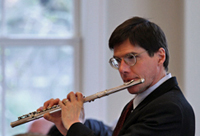 David Summer has over 35 years of professional experience as a flute teacher, giving quality flute lessons to students from beginner flute players to advanced flutists.
Flute Lessons for Adults

Are you an adult who used to play the flute and are thinking about getting back into the instrument? David is an expert at helping adults rediscover the joy of playing the flute.
David offers a flexible flute lesson program that is especially helpful for busy adult flute students.
Contact
experienced flute teacher David Summer today to get started having fun playing the flute again.
David holds a degree in Music Education and has been a flute instructor in private and public schools as well as in a variety of other settings. He also performs professionally as a flutist throughout central MA and southern NH. David is a patient, caring flute teacher who truly enjoys giving private flute lessons to music students of all ages and abilities.
All flute students taking lessons with David are offered a comprehensive curriculum that combines the study of classical, jazz and pop music and is tailored to each individual student's interests and abilities. The flute is rich with excellent performance repertoire, including music from the baroque and classical periods to pop and modern jazz. David helps his students explore and interpret these pieces as they learn to play the flute.
 Flute Playing and Music Fundamentals
David incorporates music fundamentals such as sight reading, scales, rhythms, practicing techniques and performance skills into all his private flute lessons. He also includes elementary and advanced music theory studies in his flute lessons to help each student feel more comfortable and confident when playing the flute in any musical environment.

"Jess really enjoys seeing you every week and has learned so much from you. I wish we had found you years ago!"
Jennifer Carter
Flute Student Parent
Proper breathing and breath control are essential ingredients to playing the flute successfully. Developing a good flute embouchure can be a challenge for beginning and intermediate flute students. David helps flute students to better understand these fundamentals and then coaches all of his flute students as they develop their ability to integrate these concepts into their every day flute playing.
Jazz Flute Instruction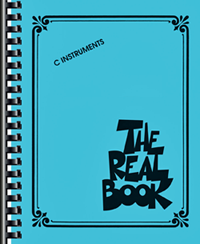 David has taught many flute players the fundamentals of jazz improvisation. He uses play along materials as part of his jazz flute instruction to make improvising on the flute fun and introduces jazz flute students to standards from the jazz performance repertoire. David also incorporates ear training in his jazz improvisation curriculum so flute students learn how to hear chord changes and recognize musical patterns.
In addition to jazz improvisation, David helps flutists discover and interpret the vast number of jazz standards that are especially well suited for playing on the flute. He has a special interest in jazz from the American Songbook. This repertoire features composers like George Gershwin, Cole Porter, Irving Berlin, etc. David introduces younger students to these composers and helps adult flute students enjoy playing and improvising on these jazz standards.
Flute Duets, Music Reading
"As an adult who has played and read primarily classical flute music for some 40 years,I recently decided I wanted to learn how to improvise and play jazz. I tried it on my own with some friends and found myself really lacking in this skill. I went online, found David's website and began lessons!
David is an excellent teacher: he is supportive and encouraging, flexible, patient and inspiring. I am learning new improvisational skills at every lesson. He has helped me find the confidence to play without reading! What a gift to find David Summer as my flute teacher! "
Peggy Langley
Adult Flute Student
Duet playing, classical and/or jazz according to student interest, is an important part of the flute curriculum as well. David plays flute duets with his students in their lessons to help with music reading and to improve the student's ability to play along with other instrumentalists. (Plus they're fun!)
Adult Flute Students
David specializes in helping adult flute students who are either returning to the flute or are first time flutists. Playing the flute, and taking music lessons as an adult, is a time honored constructive way to help keep your mind active and have fun at the same time.
As a flute teacher for nearly 40 years, David has helped generations of adult flutists discover or rediscover the joy that comes from making your own music.
Flute Practice and Performance
Each student is different in their playing goals and the time they can spend playing the flute. David helps his flute students create a custom practice routine to make the best, most effective, use of available music practice time. Students are able to maintain and improve their flute playing according to their own schedule.

Performance skills are an important part of the flute curriculum for a successful, advancing flute student. David has helped advancing flute students, children and adults, find performance opportunities according to their interest. He also enjoys helping advanced flutists find their own musical voice through improvisation and musical interpretation. Advanced flute students should have the opportunity to bring their own individual experiences and aesthetics to the music.
Experienced Flute Teacher
As an experienced private flute teacher, David takes pride in his patience and his ability to encourage, motivate and inspire his flute students. He believes the best flute teachers take the time to play along with their students. David enjoys playing the flute with his students, beginners, intermediate and advanced students alike, and teaching flute lessons through patient explanation and by example.
Most of all David makes learning to play the flute fun
All flute lessons are one hour private lessons and are tailored to each individual student's interests and ability. Lessons may be scheduled on a regular weekly basis or "one at a time" flute lessons are available. These convenient one at a time lessons are especially good for busy adult flute students who may be unable to commit to regularly scheduled weekly music lessons.
Contact David Today to Schedule a Lesson or for More Information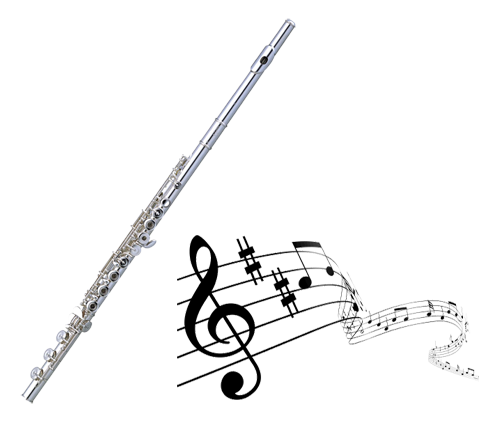 David Summer Music Studio Location
All flute lessons are given in a warm, friendly home atmosphere, in a music studio located in David's home in
Groton Massachusetts
, 01450. David's music studio is conveniently located for students looking for quality private flute lessons in Acton Massachusetts, flute lessons in Littleton Massachusetts, flute lessons in Westford Massachusetts and flute lessons in Concord Massachusetts.
David's flute studio is also easily accessible to local flute students in Massachusetts looking for quality private flute lessons, in or near flute lessons Westford MA, Westminster MA, Westborough MA, flute lessons Wayland MA, Tyngsboro MA, flute lessons Townsend MA, Tewksbury MA, flute lessons Sudbury MA, flute lessons Stow MA, Sterling MA, flute lessons Southborough MA, Shirley MA, flute lessons Pepperell MA, Northborough MA, Maynard MA, Marlborough MA, Lunenburg MA, Lowell MA, flute lessons Littleton MA, flute lessons Lincoln MA, Lexington, MA, Leominster MA, Lancaster MA, Hudson MA, flute lessons Harvard MA, flute lessons in Groton MA, Fitchburg MA, flute lessons Dunstable MA, Dracut MA, Devens MA, flute lessons Concord MA, Clinton MA, Chelmsford MA, flute lessons Carlisle MA, flute lessons Boxborough MA, Bolton MA, Billerica MA, Berlin MA, Bedford MA, flute lessons Ayer MA, Ashby MA, Acton MA and surrounding towns, as well as towns local to southern New Hampshire, including Brookline NH, Greenville NH, Hollis NH, Hudson NH, Mason NH, Milford NH, and flute lessons Nashua NH. Also Central Massachusetts flute lessons, Worcester area flute lessons, Boston area flute lessons and MetroWest area flute lessons, including Framingham MA flute lessons.